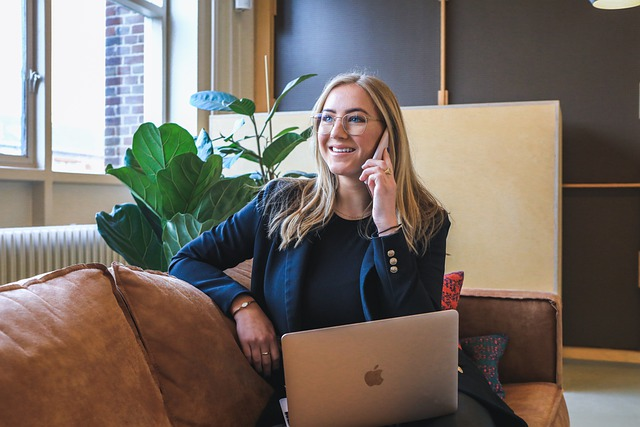 Internal marketing is one of a successful brand's most important yet least understood aspects. It communicates with and motivates employees to deliver the same message about the company and its products to customers. When done correctly, it can create a powerful force that can help all aspects of marketing – from product development to customer service.
However, internal marketing is often overlooked or treated as an afterthought. This can be a costly mistake, as it is the foundation upon which all other brand marketing efforts are built.
In order to understand how internal marketing can help all brand marketing, it's essential first to understand what it is. Read on to learn more.
What is internal marketing?
Business-to-business (B2B) and business-to-consumer (B2C) represent two different marketing models. In the B2B model, businesses market to other businesses. In the B2C model, businesses market directly to consumers.
Internal marketing is a type of marketing that falls somewhere in between the two.
While organizations focus most of their marketing resources on external marketing, internal marketing has a separate marketing area that gets comparatively little attention. Internal marketing educates employees about a company's goals, culture, and brand. This includes coaching salespeople on how to sell items and services.
When a corporation wants to promote internally, it usually has distinct aims and objectives than when it promotes externally. Internal marketing's objective is to keep workers engaged, distribute information on the organization's activities, and help employees maintain a positive view of the company's culture and brand.
Internal marketing is more about selling the company's vision and purpose than products. Internal marketing, nonetheless, plays an essential function in managing employee actions and ensuring the company's success in the market.
Why is Internal Marketing Important For Brands?
Internal marketing is the forgotten stepchild of business success. Internal marketers play an equally important role as external ones in helping your company achieve its goals through brand awareness, lead generation, and sales by supporting employees with knowledge about their products or services that are crucial for customer engagement.
Here are a few reasons that show why internal marketing should not be ignored:
Increase employee engagement
With the right internal marketing strategy in place, you can increase employee engagement. Employee engagement is a key driver of productivity, so this is a big deal.
When employees are engaged, they feel a sense of ownership and responsibility for their work. They're also more likely to go above and beyond the call of duty when they feel their work is impacting them.
Internal marketing can help you increase employee engagement by ensuring everyone is on the same page regarding your company's goals and mission. It can also help employees feel like they are part of something larger and that their work is valuable.
Foster brand advocacy among employees
Do you want your employees to be your biggest advocates? If so, internal marketing is the way to go. Like the child of any good parent, you want your employees to feel proud of their association with your company and tell everyone they know about how great it is to work there.
This will only happen if you ensure that your employees are well informed about your brand and what it stands for. Internal marketing can help ensure that everyone in your company knows your brand identity and what makes you unique.
Empower employees to provide accurate data to potential clients
Empowering your sales team with the most current information is the best way to succeed in marketing. This means investing time into providing updated knowledge about what's new and exciting, rather than relying solely on old stale info that may not be relevant anymore.
For example, if you're selling a product that's constantly being updated, your sales team needs to be able to answer any questions potential customers might have about the changes. Internal marketing can help you by providing employees with the most up-to-date information about your products and services.
Think, if any of your customers know about the updated product and your sales or marketing team is not, it would result in a loss of sales.
Enhance customer service by providing employees with the necessary tools
Your customer service reps are the front line of your company. They're the ones who are going to be dealing with any customer complaints and queries.
Things to Consider For Effective Internal Marketing
Now that we've talked about why internal marketing is important let's take a look at some of the key components of an effective internal marketing strategy.
Corporate Strategy
The first step in any internal marketing strategy is to align it with your company's overall corporate strategy. This means that you need to have a clear understanding of your company's goals and objectives. Once you know what your company is trying to achieve, you can start developing an internal marketing strategy to support these goals.
Workplace Culture
The workplace culture must reflect the brand identity, whether it is your personal or corporate office. A good way to ensure that your workplace culture is aligned with your brand identity is to have a set of core values that all employees are expected to uphold.
These values should be communicated to all employees, and they should be reflected in the way that the company is run on a day-to-day basis.
Internal Communication
Whatever the level of trust, communication is key to any successful relationship. The same goes for the relationship between management and employees. Internal marketing relies on effective internal communication in order to be successful.
There are a number of ways to improve internal communication, but some of the most effective methods include holding regular meetings, sending out regular updates, and using collaborative tools like intranets and social media.
Pro-Tip: Make sure that your internal communications are clear, concise, and to the point. Employees are more likely to pay attention if they're not bombarded with information overload.
Two-Way Trust Relationship
There needs to be a two-way trust relationship between management and employees for internal marketing to be effective. Employees need to trust that management has their best interests at heart and that they're not going to be left in the dark when it comes to important decisions. As the saying is, trust starts at the top.
Conversely, management must trust that employees are committed to the company and its goals. This trust relationship is essential for effective communication and collaboration.
Onboarding Experience
The onboarding experience is orienting new employees and getting them up to speed with the company. This is an important part of internal marketing because it's the first impression that new employees will have of your company.
Frequently Asked Questions
What are internal market factors?
Internal market factors are the elements within a company that can impact its marketing activities and strategies. These factors can be divided into two main categories: organizational factors and employee factors.
Organizational factors include a company's structure, culture, and policies. Employee factors include things like skills, attitudes, and motivation. Don't ignore employee feedback since it should be taken seriously for the sake of customer satisfaction.
What is the internal marketing environment?
Internal factors include everything that happens inside the company. This includes staff from every department, management decisions/influences, and more. The internal environment can be influenced by company leadership.
Final Thoughts
Internal marketing is a critical part of any brand marketing strategy. By aligning your internal marketing efforts with your company's overall corporate strategy, you can ensure that your marketing activities work together to support your business goals.
In order to create a successful internal marketing strategy, it's important to focus on creating a positive workplace culture and improving internal communication. These two factors are essential for building trust and ensuring that all employees are committed to the company's success.
Finally, don't forget about your onboarding experience! First impressions matter, so ensure your onboarding process is up to par.
Turn strategy into projects & goals

Glowtify is a free marketing software designed to fuel marketing strategies and accelerate eCommerce growth with highly actionable goals backed by data.
Try it - it's free